One Place. All media. MydreamTV
Not a dream, but MyDreamTV.
The best media to look at the best quality.
Easy operation; ready for use.
MyDreamTV only combines the best
Best user experience with Android Lollipop
Smallest dimensions - ultra slim, ultra thin
Latest chip - for better performance and 4K Ultra HD
Always up to date - automatic updates for firmware
MyDreamTV comes equipped with the best for an unparalleled media experience.
Now it's your turn.

MydreamTV got it. Now you can.
Decide what's on TV, when it suits you. MyDreamTV combines Kodi, Netflix, Youtube and other opportunities.





From one place you control all these media channels. Simple, with Android Lollipop.

Android Lollipop continues, and offers more ease of use, more settings, and access to thousands of apps.
Equipped with the best place for the best apps: Google Play Store.


What are you going to install?

Speed, Streamng and Smart choices
The speed of the S905 chip, graphics performance and a HDMI connection. Everything is focused to provide you the best media experience.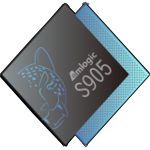 Get that great experience with the best media apps:
Kodi - plays all online and offline. Watch your favorite shows, movies, sports or listen to music. Kodi is one of the best apps to play everything.
Netflix - watch the best and popular series with your subscription instantly .
HBO - For your Games of Thrones addiction, and other series.
Spotify - listen free to the best music, or with your subscription.
Choose the smart media experience. TV the way you want. MyDreamTV offers all these options in one place. Now connect, and enjoy.

Best image quality
Enjoying those Full HD images? MyDreamTV offers 1080p Full HD, and even 4K Ultra Hd, for all lover of sharp images.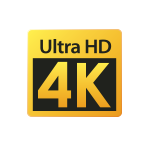 Besides that, MyDreamTV also supports H.265, the better compression.
Less data offers the same quality, so streaming is faster.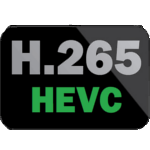 All these techniques and possibilites buy you a mediaplayer that is set for the heavy tasks, and more important:
it's ready for the future.

Enjoy a Full HD media experience.
With MyDreamTV.

Buy. Connect. Enjoy.
MyDreamTV is easy to connect to your TV. With the included power supply, HDMI cable and remote control you are set in five minutes.

MyDreamTV comes with comprehensive support.
For quick questions there is chat support.
There is TeamViewer for Remote Assistance.
Over the Air offers updates that you can easily install.

So MyDreamTV always stays the best media player.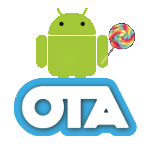 Buy MyDreamTV now at Djoozy
MyDreamTV is available from stock. Ordered today, delivered tomorrow.
30 day trial
Postpay with Afterpay
Not satisfied, money back
All to start immediately