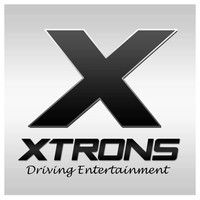 Xtrons is a brand developed by UG Electronics Limited.
It offers a broad spectrum of high-performance in-car entertainment, with dynamic performance, style and innovative features.
UG has offices in China, Japan, Germany and Great Britain, offering good experience and service.
Xtrons stands as a trademark for simplicity, reliability and desirability.
Consequently, the products simple but complete, supported by good customer service and the products are focused on the future.
At Djoozy, we sell the car DVD player products from this brand: dvd players for an enjoyable trip and a cinema experience in the back of the car.

Besides that, we update our product range regularly.
For example with Xtrons car navigation and accessories.