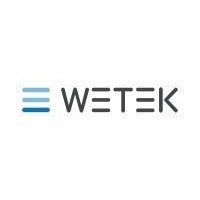 About Wetek and Wetek products
Wetek products are focused on innovation and easy solutions. High quality and good support. A new dimension in technology and a first class experience; you get it with Wetek.
Wetek is a new and young company. Wetek has dedicated itself to creating and finding innovative multimedia products. The products Wetek designs are intended for the European market. Wetek comes from Slovenia.
At present Wetek supplies Wetek Play and Wetek Core as its main products.
Buy your Wetek products at Djoozy
Wetek products ordered quickly and easily at Djoozy. Djoozy works with Wetek to let you enjoy these great products.


Wetek Core - order at Djoozy
The Wetek Core combines great potential to develop a unique product. A combination of two operating systems and Netflix in HD make this a unique product that you want.
Make your multimedia experience complete: Order the Wetek Core now